COVID-19
COVID-19 linked to brain disorders up to two years on from infection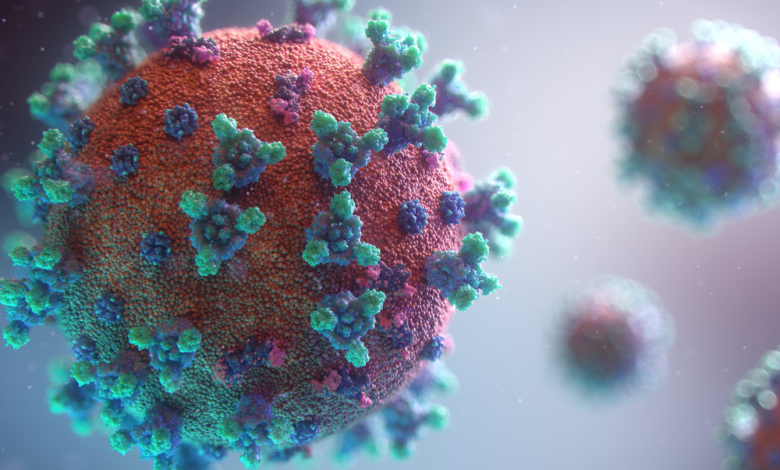 People who have had COVID-19 face increased risks of neurological and psychiatric conditions like brain fog, psychosis, seizures and dementia up to two years after infection.
Driving the news: That's according to a new large-scale University of Oxford study that also found anxiety and depression were more common after COVID, though typically subsided within two months of infection.
Why it matters: The study, published in the Lancet Psychiatry journal on Wednesday, is the "first to attempt to examine some of the heterogeneity of persistent neurological and psychiatric aspects of COVID-19 in a large dataset," per an accompanying editorial.
"The results have important implications for patients and health services as it suggests new cases of neurological conditions linked to COVID-19 infection are likely to occur for a considerable time after the pandemic has subsided," said study lead author Paul Harrison, a professor of psychiatry, in a statement.
Flashback: A University of Oxford study last year found a third of COVID patients had experienced a psychiatric or neurological illness six months after infection.
By the numbers: For the latest study, researchers examined the risks of 14 different disorders in over 1.25 million patients, ranging from children to seniors who were mostly in the U.S., two years on from COVID infection.
It compared this information with the electronic records of some 1.25 million people affected by other respiratory infections for the same period.
What they found: Adults who were 64 years old and younger who'd had the coronavirus were more at risk of brain fog (640 cases per 10,000 people) compared with those who'd had different respiratory infections (550 cases per 10,000 people).
There were 1,540 cases of brain fog per 10,000 people in patients who were 65 years old and older who'd had COVID, compared with 1,230 cases per 10,000 for those with other respiratory infections.
Meanwhile, there were 450 cases of dementia per 10,000 people and 85 occurrences of psychotic disorders per 10,000 among patients over 65 post-COVID.
For other respiratory infections in this age group there were 330 cases per 10,000 for dementia and 60 cases per 10,000 for psychotic disorders.
Worth noting: Researchers found children were twice as likely to develop epilepsy or seizures (260 in 10,000) within two years of a COVID infection, compared to those who'd had other respiratory infections (130 in 10,000).
The risk of being diagnosed with a psychiatric disorder also increased, though occurrence was still rare — 18 in 10,000.
What they're saying: Wes Ely, a Vanderbilt University School of Medicine professor who researches Long COVID, told STAT News the data showed the mood disorders and anxiety problems that are "prevalent in long COVID tended to resolve in a matter of months, which is great news" for the patients.
Another notable finding was "the neurocognitive deficits that make people have brain fog, do not resolve so quickly," added Ely, who is also associate director for research at the VA Tennessee Valley Geriatric Research and Education Clinical Center and was not involved in the study.
"Clinically, in my own practice and in our long Covid clinic, this is exactly what we're seeing: that the acquired dementia that these patients get tends to be lasting and very problematic."
The bottom line, via Harrison: The findings highlight the need for more research to understand why such neurological conditions are occurring after COVID "and what can be done to prevent or treat these conditions."